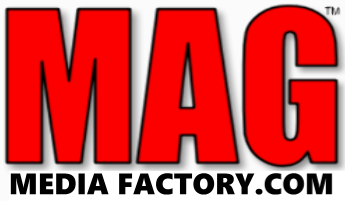 Social Video Ads are Designed to do ONE THING!
Draw Attention to Your Brand in a Noisy Marketplace.
Our Creative Team Will Produce a Branded
Social Video Ad Specifically For Your Business
includes a FREE AI technology voice over.
In General, posts that are short, sweet and creative are the most effective today—
especially on platforms where users are most likely using a mobile device to read, share and interact.
A flat $97 and it's yours to use anywhere
PLUS A FREE PROMOTION ON OUR NETWORK
Your Social Video Ad Includes
10-15 Second HD Social Video Ad with Royalty Free Stock Footage/Music, A script will be written for your ad,
A High-Quality Text to Speech Voice-Over, Your Branding with a "CALL TO ACTION", along with Full Licensing Rights Included to use anywhere.
As a "BONUS" We'll Help You Get Some Exposure With A Free Organic Social Campaign on our Network… 

Your Social Video Ad will be Posted @socialmaxorg. The Post will then be "Liked" and "Shared" at random to our Social Network with a Distribution Reach of Over 30K Followers.

Your Social Video Ad will be Posted on Pinterest to over 8K followers. 

Your Social Video Ad will be Posted on SocialMAX's Facebook page and promoted to a minimum of 500 views with a targeted ad campaign to an audience interested in your products/services.  You can also re-share on your own page as well. 

4 Twitter Profiles Your Content Will Be

Shared

On!
Help Us Get Your Message Right
Fill out the form below and we'll send you a Mock-up in less than 24hrs,
we can always edit the video quickly since we have our own in-house studio.
Order Below
Your Social Video Ad will be Uploaded to Vimeo and a link will be sent to the email address you provide below
You can Download it and use it wherever you want with full licensing rights.


Media Ad Group | MAG Marketing Network and its affiliated companies: MAG Video Productions, MAG Media Factory, MAG Equipment Buyers, VirtWork, Better Lifestyle Network. Cajun TV Network, SocialMAX, and Cooking With Kade.
The trademarks and names of other companies and products mentioned herein are the property of their respective owners.
Copyright © 2017 All rights reserved.

 We DO NOT Promote PUMP and DUMP, Fake News or Hype Content.
Bashing, Illegal Activities, and Adult Content is also Strictly Prohibited
We Reserve The Right To Refuse This Program To Anyone At Our Full Discretion!

Need Help/Have Questions? Contact us!