Need A Video Commercial to Get Your Phone Ringing,
but don't know where to start?

MAG Has Been In The Video Marketing Business Since 2009, So We Know A Thing or 2 about Ranking Videos on YouTUBE in Your LOCAL AREA
We'll Give Your Business A BIG Boost Of Local Exposure with a Professional Branding Commercial Included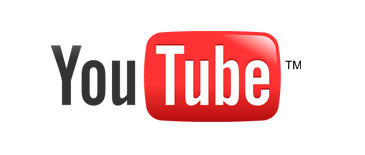 Perform A Search on YouTube For Yourself!
Want this type of Connection With Local Buyers Searching For Your Product or Service?
Search YouTube For "Real Estate Services Lafayette, LA"
We'll Do The Same For YOU!
Want this type of Connection With Local Buyers Searching For Your Product or Service?
Search YouTube For "VW Dealer Albuquerque New Mexico"
We'll Do The Same For YOU!
GET A PROFESSIONAL SPOKESPERSON VIDEO BELOW
We'll Add Your Background and Logo FREE
Pre-produced Live Spokesperson Commercials
Social Media Campaign includes (7-10 Days completion time after video launch)
Promoted to a minimum of 100 video views on Facebook to your local area complete with targeting consumers that have an interest in your product or service.
Promoted on our YouTube partner channel to a minimum of 1000 views and social signals (Social signals help get your video to appear in the related video section and will add search engine juice so your video will be found in the search results)
Your commercial is also shared on our own Twitter profiles at least 5 times reaching 1000's of our followers including @socialmaxorg (24,300 + followers) @mediaadgroup (13,700 + followers) @magdiscountclub (15,700 + followers) For Additional Social Signals!
And finally, your commercial will also be posted on our Pinterest account to over 7500 followers.
NOTE: If we don't have your industry, we will have one produced within 10 days


Order Below
Your Generic Spokesperson Video will be Uploaded to Vimeo and Shared From Your Facebook Campaign
You can also Download it and use it wherever you want with full licensing rights.
Order Your Generic Spokesperson
NEED HELP?
We appreciate the opportunity to earn your business, contact us here.
Copyright © 2023 All rights reserved.
Trademarks of Media Ad Group | MAG and its affiliated companies include SocialMAX Network, MAG Media Factory, Better Lifestyle Network, Cajun TV Network, DisasterHelp.Network along with GIGWork Network.
The information on this website is for general information/entertainment purposes only. Nothing on this site should be taken as legal/professional/business advice for any individual case or situation. This information is not intended to create, and receipt or viewing does not constitute a business relationship of any kind. 
The trademarks and names of other companies and products mentioned herein are the property of their respective owners.