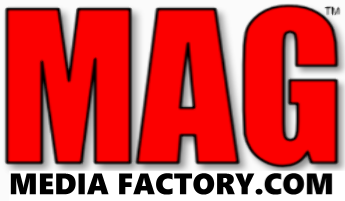 Video Content Creation Specifically for ICO's, AirDrops, News/Updates, Announcements and Bounty Programs
Our Creative Team Will Produce a Social Video Ad For Your Blockchain Project
Pay Nothing until your Social Video Ad meets your approval…This Provides You with Absolutely NO RISK
In General, posts that are short, sweet and creative are the most effective today—
Especially on platforms where users are most likely using a mobile device to read, share and interact.
If You like it, pay a flat $99 with Crypto and it's yours to use anywhere!
Your Social Video Ad Includes
 10-15 Second HD Social Video Ad with Royalty Free Stock Footage/Music, Your Branding with a "CALL TO ACTION", along with Full Licensing Rights Included to use anywhere and is optimized for all social media platforms.
As a "BONUS" We'll Help You Get Additional Exposure With A Free Organic Twitter Campaign… 

Your Social Video Ad will be Posted Randomly to our most relevant Twitter profiles. The Post will then be "Liked" and "Shared" at random to our Social Network with a Distribution Reach of Over 100K Followers.

4 Twitter Profiles Your Content Will Be

Shared

On!
Help Us Get Your Message Right
Fill out the form below and we'll send you a Mock-up in less than 24hrs,
we can always edit the video quickly since we have our own in-house studio.
When you're all set, we'll send you an invoice for $99 and a released version will be sent when payment is complete…
Simple and RISK-FREE
Order Below
Your Social Video Ad will be Uploaded to Vimeo and a link will be sent to the email address you provide below
You can Download it and use it wherever you want with full licensing rights after payment with no watermarks.
Blockchain Content Creation


Media Ad Group | MAG Marketing Network and its affiliated companies: MAG Video Productions, MAG Media Factory, MAG Equipment Buyers, VirtWork, Better Lifestyle Network. Cajun TV Network, SocialMAX, and Cooking With Kade.
The trademarks and names of other companies and products mentioned herein are the property of their respective owners.
Copyright © 2018 All rights reserved.

 We DO NOT Promote PUMP and DUMP, Fake News or Hype Content.
Bashing, Illegal Activities, and Adult Content is also Strictly Prohibited
We Reserve The Right To Refuse This Program To Anyone At Our Full Discretion!

Need Help/Have Questions? Contact us!